Houston Wedding from Forever Photography Studio + Waterloo Films
31 August 2012
No Comment
Give me a wedding filled with bright, beautiful colors, and I'll give you a happy blogger – for days. The happy palette of this sweet Texan soiree are enough to multiply any smile tenfold – and don't even get me started on the ridiculously adorable bride. Because in front of Forever Photography Studio's lens (and I have a feeling without it too) she shines. The gallery is jam packed with gorgeous images to last for a lifetime of swooning, so what are you waiting for? Get over there now!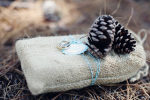 SEE THE FULL GALLERY >>
The gallery will have to wait just a few moments my loves, because before you hop over there we have a fantastic little film from Waterloo Films!
Please upgrade your browser
Click here to see the rest of this gorgeous affair!
Eric and I had been waiting for our wedding day for a long time. After meeting in high school and dating for six years (four of those in different states attending different universities), when he proposed after asking my mom for her blessing, I was beyond ecstatic. I immediately began rifling through my secret "wedding inspiration" folders on my computer (inspirations collected long before the days of Pinterest) and realized that our hope and vision for our wedding were pretty simple – we wanted it to be a fun, celebratory time for our guests and each other, and a time honoring those in our lives who had helped us get to this beautiful point in our lives.
We wanted our wedding to take place somewhere that felt like home. Enter Crystal Springs, a beautiful, rustic venue in Magnolia, Texas, about an hour northwest of Houston. With its ceremony site nestled in piney woods and its reception hall made of beautiful wood and limestone, Crystal Springs served as the perfect backdrop for the vintage and hand-done feel we were going for.
Inspired by pretty, old things, my mom and I scoured many antique stores all across the country and planned a wedding full of meaningful and homemade touches. My mom (have you noticed yet how important she is to me?) sewed the 250 teal-striped napkins at each place setting and baked banana breads, wrapped in burlap and twine, for each guest to take home as their party favors. Our florals, which guests were also encouraged to take home at the end of the night, filled mismatched jars and vases we'd collected over the last year.
Our wedding was a labor of love and a true celebration the beginning of our life as husband and wife. My momma walked me down the aisle (a moment I will cherish always) and Eric and I honored my father, who died six years ago, by lighting a memory candle during the ceremony. We incorporated our families in many other ways, by displaying the wedding photos of important couples in our lives and using my father's beloved 1969 Camaro as our getaway car.
My husband and my favorite part of the day, beside the ceremony and making our vows to each other in front of everyone we love, was seeing our guests having so much fun. It was important to us that as we celebrated our marriage, our guests knew how honored we felt to have them there. Our wedding day was perfect and we feel so extraordinarily blessed and EXCITED have begun our lives together in such great company!
Photographer: Forever Photography Studio / Videographer: Waterloo Films / Floral Designer: Flora Bella Designs / Day-of coordinator: Monarch Weddings & Events / Invitation Designer: Bluebonnet Press / Bride's cake: Dream Cakes / Groom's cake: Great American Cookie Company / Wedding Gown Designer: Priscilla of Boston / Bridesmaid's Dress Designer: Siri, Inc. / Engagement ring: Bride's great grandmother's / Pearl and diamond ring: Bride's grandmother's / Band: Drywater Band / Catering: Del Pueblo/ Venue: Crystal Springs
© Style Me Pretty : The Ultimate Wedding Blog, 2012. |
Permalink |
2 comments |
Add to
del.icio.us

Post tags: Bluebonnet Press, Chevron, Crystal Springs, Del Pueblo, Dream Cakes, Drywater Band, Flora Bella Designs, Forever Photography Studio, Great American Cookie Company, Lemonade, Lemonade Stand, Mason Jars, Monarch Weddings & Events, Outdoor Weddings, Priscilla of Boston, Siri Inc., Vintage, Vintage Ring, Waterloo Films
Post categories: Little Black Book Blog, Vintage Chic